By Heidi Springstube
06/28/16
A Product Purchasing Journey
Let me start out by taking you through a scenario.
Imagine you are a photographer and you need a new camera. The one you are currently using is fine, but hey it's time for an upgrade.  You aren't exactly sure which model to go with to suit your exact needs.  So time for countless hours of online research and shopping flipping through screen after screen telling you about features, technical specifications, different camera body styles, models and brands galore!  In the end you narrow it down to the top three that fall into your price range and needs.  How do you decide which one to get?
You notice the customer review section; those stars tend to stand out like a billboard.  Naturally, you're going to take a peek at what other consumers opinions are.  They already took the plunge and purchased one of those top three choices. People have already purchased what you are trying to buy and they'll honestly tell you the pros and cons of their purchase.  It's legitimate validation for you and helps you put your mind at ease, telling you it's okay to buy this particular item.  Their opinions matter.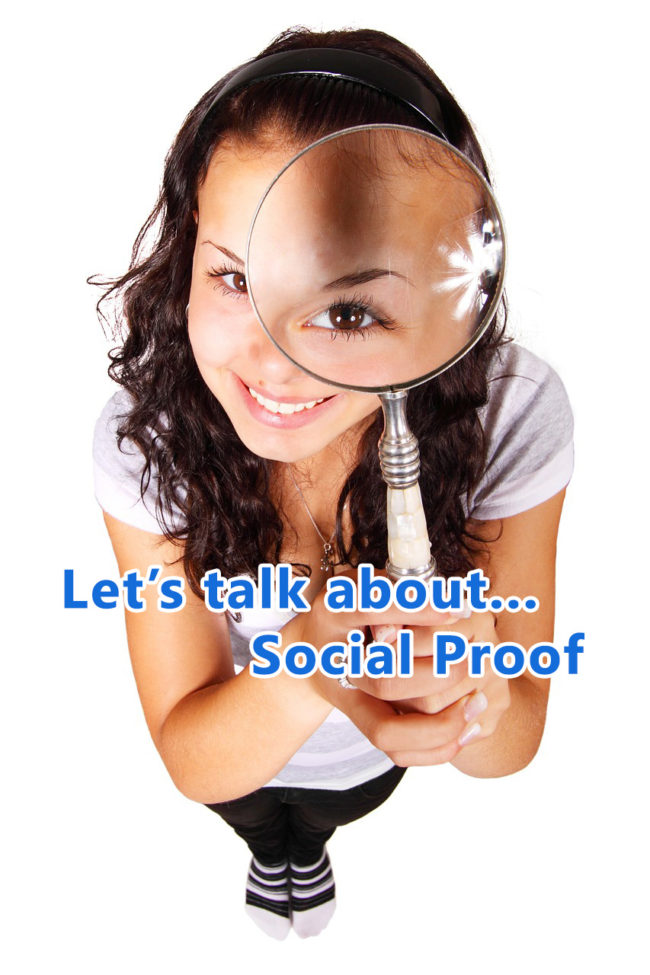 Online Business Reviews can be the Good, Bad, and Ugly
Why do reviews make such an impression? I don't want other people, especially friends going to a particular business with a certain expectation only to be disappointed.  Naturally, we want other people to have a good experience with other businesses.  If we can do our part and warn them to stay away from any negative experience, we will do that. The same goes for positive experiences!  We encourage them to visit this agency or stop by for a bite at this restaurant – as you had a wonderful meal.  Other people's opinions bring value to us whether you know them or not.  It helps reassure you, the customer that this is what you are looking for, it's a nudge forward or a warning.
The Social Proof Era
On average according to a study by ZenithOptimedia, people spend more than eight hours a day consuming media whether it be online or through television.  Eight hours!! A minimum of three of those hours spent on social media. That's three hours' worth of time a business can have a message passed in front of prospect. The odds greatly increase for a company's advertising needs verses them driving past your billboard across the country.  Social media has now turned into an essential tool.  Connecting business to other businesses as well as consumers, social media is taking over the world one thumb-scrolled message at a time!
Businesses everyday are looking to online presence to represent their company.  Turning to social media to present themselves to the public eye.  Social media has efficiently and effectively taken over lives around the globe like an epidemic.
Businesses are now filling that need and popping up on Twitter, Facebook, LinkedIn, and turning to other outlets to put their social stamp on the world. They're looking for more ways to interact with customers to sell their services or products.
It is all about being active on social media sites to get noticed; however, the consumer opinions may control the outcome of your efforts. Be aware and responsive to your consumer reviews.   A proactive approach to obtain positive, documented consumer reviews could be a great investment of your time.   The social proof era shows that consumer opinions do matter to your business and it's reputation.
If you aren't engaged with the online social media proof era, you are missing out on the opportunity to communicate with over 2.307 billion social media users with an annual growth of over 10%! Get social, get noticed, give validation, and give proof you're out there!
Resources:
http://qz.com/416416/we-now-spend-more-than-eight-hours-a-day-consuming-media/
http://www.smartinsights.com/social-media-marketing/social-media-strategy/new-global-social-media-research/
Share This Post